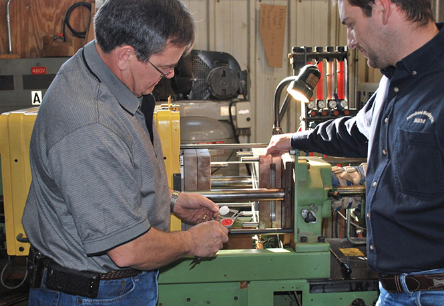 About HayesBrand Molding, Inc.
HayesBrand Molding, Inc. is focused on providing high-quality service and customer satisfaction.  Our goal is to help you find a way to make an idea come to life. Turn a sketch into a reality.   Our process includes creating prototypes, tooling, injection or blow molding the products, packaging, then shipping anywhere in the world.
This is all done at our location. With a variety of offerings to choose from, we're sure you'll be happy working with us. Look around our website and if you have any comments or questions, please feel free to contact us. It is our pleasure to help you to the best of our ability.   From all of us at HayesBrand Molding, Inc.
Thank You for visiting our website. We look forward to talking with you real soon!
"I have been doing business with Gary Hayes now at HayesBrand for 30+ years and have been very happy with the mold making and plastics injection.  Gary has a very inventive mind and has helped me find the best way to do many projects.  His employees are always ready to do whatever it takes to complete an order on time and in budget.  I would not think of using anotherplastic injector."
-Cal Levsen